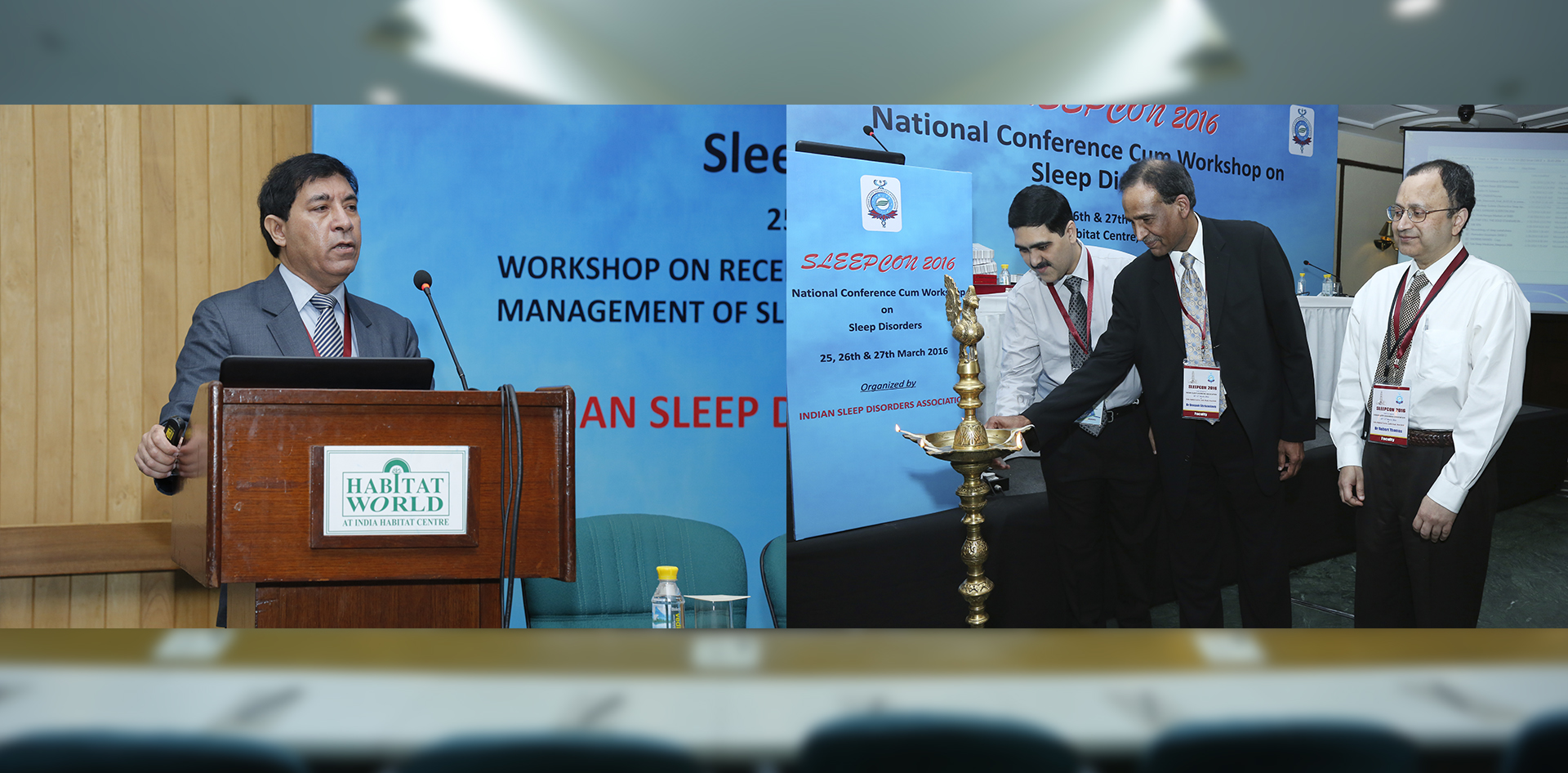 On behalf of the Organizing committee of SLEEPCON 2016 we have the privilege and honour of inviting all the participants of the Congress (Faculty, Delegates, Sponsors and all other staff including the staff of IHC) to the 12th International Conference on behalf of the ISDA.
We take great pride and pleasure in welcoming you all to New Delhi, INDIA. New Delhi, the capital is a very important and interesting tourist destination steeped in a long and captivating history. It is also the entry point to the Golden triangle (New Delhi, Agra & Jaipur) the three most famous tourist destinations of India.
Sleep cons are held every year under the Aegis of the Indian Sleep Disorders Association the Official registered body of Sleep specialists in India. Sleepcon 2016 is the 12th conference being organized by the ISDA, a journey that began in 1995.
This forum brings together all practicing sleep specialists from India in an annual event to share their experience and knowledge. The discipline of sleep medicine is a speciality that is still young, though growing rapidly. As till date there is no formal University level national degree in the discipline, the ISDA also conducts an examination for young practitioners awarding a Fellowship in Sleep Medicine.
We hope you have a most pleasant and memorable stay in Delhi and take back fond memories of the city, besides enjoying the academic spread we have readied for you.
Take time out to enjoy the food and sites of tourist interest in and around Delhi.
The organizing committee would leave no stones unturned to ensure that you have a pleasant stay in Delhi.
We sincerely hope to welcome you to Delhi in March 2016.
Dr J C Suri
Dr M S Kanwar
Dr D Bhattacharya
Dr V Sarbhai
Dr M K Sen
Dr U C Ojha
(Organizing Committee – SLEEPCON 2016)
Indian Sleep Disorder Association presents SleepCon 2016, Delhi
Dr. J C Suri
Chairman, Medeor &
JCS Institute of Pulmonary, Critical Care & Sleep Medicine,
Qutab Institutional Area, New Delhi
Advisor
Dr Vikram Sarbhai
Senior Consultant
Pulmonology & Sleep Medicine
National Heart Institute, East of Kailash, New Delhi
Chairperson- Organizing committee
Dr D Bhattacharya
Consultant
Department of Pulmonary, Critical Care & Sleep Medicine,
VMMC & Safdarjang Hospital, New Delhi
Organizing Secretary